The O' My Goodness Difference
Our colorful, carefully hand-decorated cookies catch shoppers' eyes and add "wow"
in-store and online. Their indulgent taste brings shoppers back for more and helps
establish our wholesale customers as go-to destinations for sweet treats.
We have been producing "cookies that taste as good as they look" since 1991. That is
our motto and also what we deliver every day. So, what makes O' My Goodness'
decorated cookies different?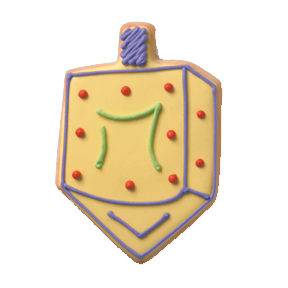 Holiday
We have something beautiful for all traditional holidays, like Christmas and Hanukkah, and other festivities including St. Patrick's Day and Halloween.
Contact Us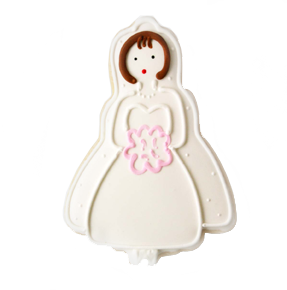 Special Occasion
Offer customers something special for birthdays, babies, graduations, weddings and anniversaries as well as back to school and shapes for sports fans of any age.
Contact Us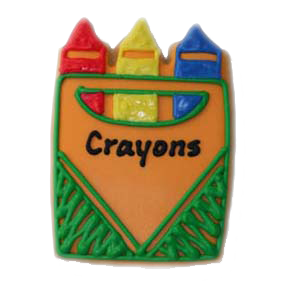 Everyday
Our sweet get well, thank you and thinking of you cookies are consumer favorites. So are fun seasonal shapes and adorable VW Love Bugs, cats, dogs and unicorns!
Contact Us
Our Cookies
Dough
Our butter cookie dough is adapted from a traditional recipe handed down from our founder Cindy's grandmother. We use simple, natural, quality ingredients just like Cindy does when she bakes at home. The dough has five natural ingredients: flour, butter, sugar, eggs and vanilla. Using butter instead of shortening makes them especially flavorful.
Usually from October through March we also make gingerbread cookies. These smell so mouth-watering with lots of fragrant ginger, cinnamon and nutmeg.
Icing
As good as our cookies are, the icing also helps set us apart from other decorated cookies. We use royal icing, and our recipe creates the perfect balance–firm enough to withstand handling but soft enough to be very pleasurable to eat.
Our icing is made from just four ingredients: powdered sugar, non-high fructose corn syrup, meringue powder and water. Food coloring is added to create the right hue.
Shapes
We offer a broad selection of decorated cookies that encourage buying opportunities more than 20 times throughout the year. You can select from three categories of cookies:
Holiday – includes all major holidays plus a few other special days
Special Occasions – includes birthdays, graduations, weddings, showers, anniversaries
Every Day – includes get well, thank you, thinking of you
You can contact us to see the full list and pricing.
Sizes
We primarily sell three sizes of hand cut cookies:
Regular – 2 ounces
Small – 1 to 1.5 ounces
Bites – 1/3 ounce
Custom and Private Label
O' My Goodness often partners with customers who like our decorated cookies but want to market them under their own brand.
We also take custom orders and can even bake up something different for creative customers. For example, larger cookies are available by special order.
Get more information about custom and private label.
Contact us to see how we can help you with private label and custom orders.
Shelf Life
We use no preservatives in our cookies, but we do use a higher quality cellophane bag with a barrier so individually wrapped cookies have a shelf life of six months.
Retailers can usually anticipate a sell-through rate of three to four weeks.
Turn Around Time
We typically ship in one or two weeks. Pallet orders ship in four weeks or less. We also try to maintain some inventory of top sellers for same day shipping of individual cases.
Packaging
Clear cellophane individual or multi-cookie bags tied with nylon tulle. Bags keep cookies allergy free and extend shelf life to six months
Gift boxes and tins, typically with bite-sized cookies
Bulk cookies unwrapped
Find out how we can add WOW–and more sales–to your business!