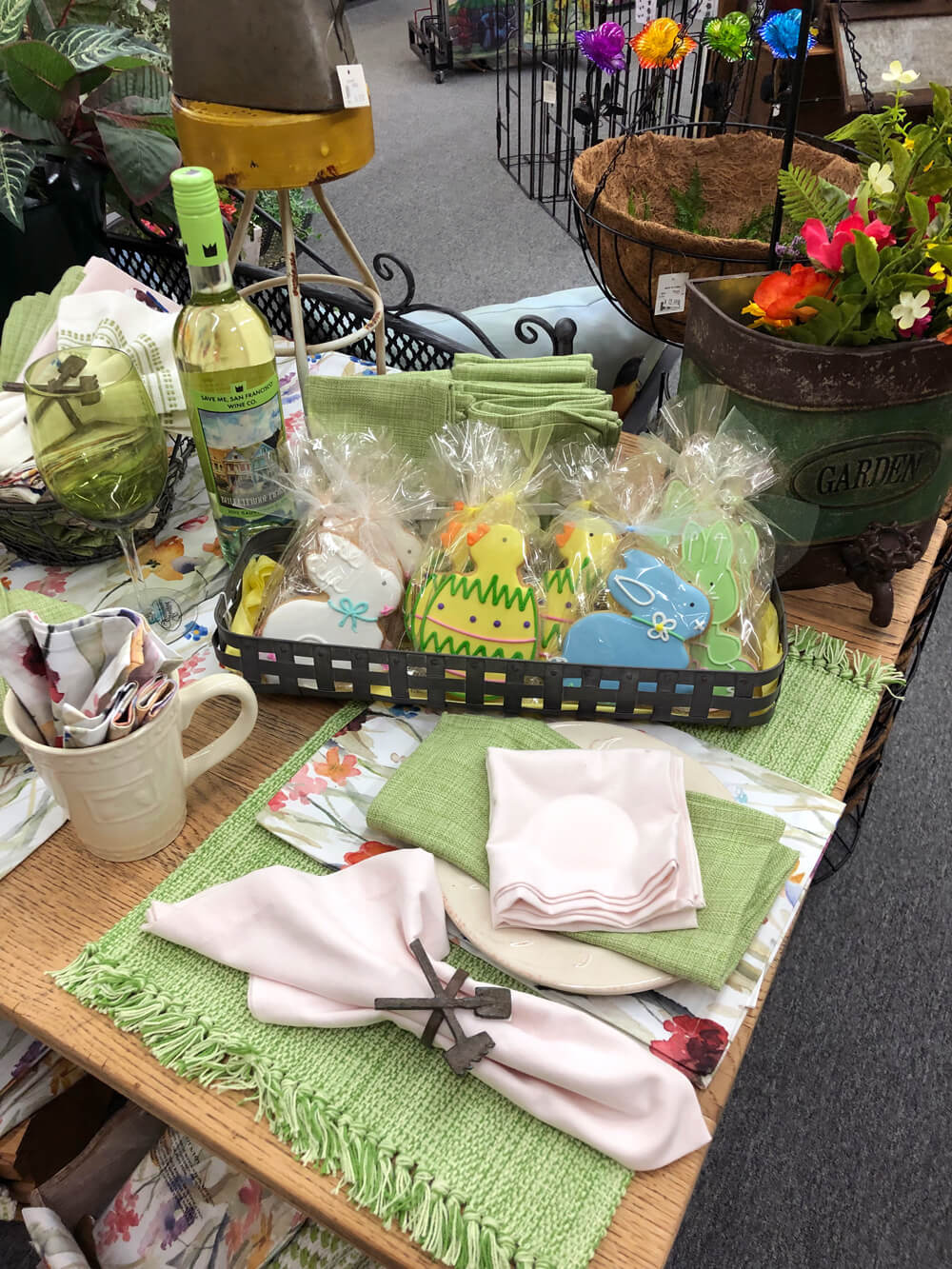 Whatever your retail format, today's consumers are looking for an engaging experience. O' My Goodness' colorful designs and attractive packaging can help create engagement by drawing shoppers to the cookie basket or display case to browse our beautifully decorated cookies.
O' My Goodness can help boost revenue whether you are a specialty food retailer, deli, coffee/tea shop, ice cream parlor, garden store or specialize in helping shoppers find just the right card, artwork, jewelry or gift.
Affordable Indulgences
Our cookies are seen as an affordable indulgence that adds a little more sweetness to life for special occasions. At other times, they can be an add-on or impulse buy as a sweet treat to enjoy with a hot café beverage or to save for a quiet moment alone.
Some consumers buy our cookies as a signature gift or party favor. It's not unusual for a customer to buy out the entire stock. We're used to that happening and try to keep inventory of top sellers on hand for same day shipping. We also take custom orders for your customers' special occasions.
Keep Them Coming Back
O' My Goodness customers have found that once consumers taste the rich goodness of our all-butter cookies and the lightly sweet royal icing, they come back for more. They really do taste as good as they look.
Unlike some iced cookies, ours have a pleasant texture with icing that is firm enough to withstand handling but soft enough to be pleasant to bite. Our individually wrapped cookies are packaged in clear cellophane–that displays our artful designs–and are tied with colorful nylon tulle for an upscale feel.
Our packaged cookies are:
Kosher certified
Nut and peanut free
AIB GMP Certified
More information is on Our Products page
How Our Cookies Help Boost Sales
We have many designs to fit your store's mission and boost your brand. For ease of ordering, we have combined our top-selling designs into three groups: holiday, special occasions and every day. These provide more than 20 buying opportunities annually.
We've been in business since 1991, and have found the retailers that do best with our cookies have a regularly changing array year-round. That's because customers get into the habit of browsing the cookie basket or display case for new selections each time they visit the store. They often make a purchase.
Sales per square foot range from $1,000 annually from smaller stores in areas with lower-to-moderate income demographics to more than $7,000 for larger retailers in stores with higher-income demographics. Average returns are approximately $3,000 per square foot per year. Contact us to see how we can partner with you!
Ordering and Shipping
Select your own mix of designs from our holiday, special occasions and every day product groups or tell us the group(s) you want and we'll send you our best sellers. Custom cookie orders are always welcome. Add us to your special order program!
Case orders: Cases of 72 are the most economical order quantity, although we do support lower quantities.
We use a higher grade of cellophane packaging that gives individually packaged cookies a shelf life of six months even though we use no preservatives. Retailers should have sell-through in three to four weeks.
We ship to distribution centers or store direct, and we are EDI enabled.
Your Business Is Important To Us
We partner with businesses like yours and build relationships to work effectively toward our shared goals. Here are some ways we do that:
Easy to do business with
Free tasting samples
Design custom case packs
Encourage refills
On time delivery
Customer's choice of single UPC code or individual UPCs with your price
Contact us now to see how O' My Goodness can partner with you for some sweet success!