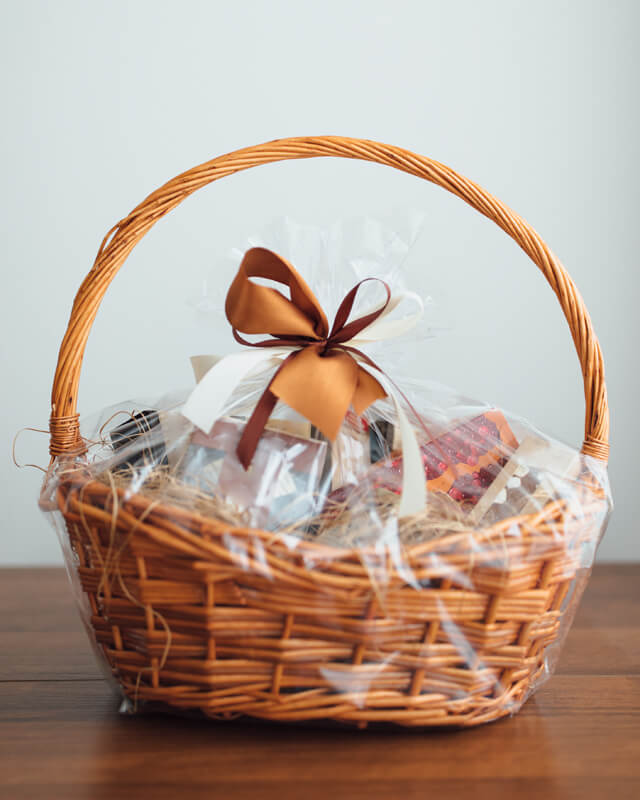 If you specialize in food gifts, monthly subscriptions, floral or other special occasion gift giving, O' My Goodness do we have something for you!
O' My Goodness hand-decorated cookies have a long history of starring as beautiful accent pieces for gift baskets, tins and boxes that result in excellent sell through.
Food gift packers also have had success with our cookies in holiday or special occasion assortments. And bonus! Our cookies really do taste as good as they look.
Since 1995, O' My Goodness cookies have often been featured on catalog covers including Neiman Marcus, The Popcorn Factory, Olive & Cocoa, Harry & David, Dean & Deluca and Celebration Fantastic.
Our appealing designs can help you stand out in a crowded market by differentiating your offerings from others, including mega-retailers and discounters.
Our Cookie Designs
You can choose from among our three product groups, which include holiday, special occasion and every day cookies. We work with you to match cookie designs to your specific themes. Because we have 2,000 designs and 800 shapes, O' My Goodness likely has just what you need. We also accept custom orders.
Custom Packaging
O' My Goodness' experienced professionals can help design gift tins, boxes or other packaging to meet your needs and targeted price points. Contact us to find out more.
About Our Cookies
Our all-butter dough is made from five natural ingredients based on a recipe handed down by our founder Cindy's grandmother. All cookies are iced with a royal icing recipe that is firm enough to withstand handling but soft enough to be pleasurable to bite in to.
We provide individually wrapped cookies in clear cellophane tied with colorful nylon tulle as well as bulk cookies. Our sizes include: 2 ounces, 1 to 1.5 ounces, and 1/3-ounce bites.
Our packaged cookies are:
Kosher certified
Nut and peanut free
AIB GMP Certified
More information is on Our Products page
Let us show you what it's like to work with an experienced partner that understands your needs and works to deserve your business every day. Contact us.